So my blog has officially turned into a
blahggg
.

Boring-- lifeless -pathetic. I embrace this and assure my three loyal readers that we have been super busy. Really busy. I have things to write about and pictures to post and yet there are piles around me that demand my attention. Here is a small snippet of our summer so far.
Summer is here and I don't feel that deep *sigh* I have been yearning for...maybe because we are doing this:
Swim Team. 6 days a week.
Last year our neighbors begged us to join. I was skeptical and didn't want my mornings and summer occupied and scheduled. I was wise to postpone swim team. It has totally taken over my life! I have to say that Sophia's swimming has improved so much! She loves going to practice every morning and loves her team. Saturday mornings we are up early to make it to meets at 7am. My baby doesn't get up until 8, so this is a challenge for us all, especially me! But it's been super for us, and great for Sophia.
Back in May we took a fun trip to Baltimore for Chris' birthday. We had a fabulous dinner at Roy's Hawaiian. On his birthday I put together an incredibly fun luau surprise birthday for him, and then I took no pictures of the party. I think I took one photo with my phone, or maybe two. It was one of the craziest things I have done in a long time, and it was so fun. He was so surprised. The food was amazing, roasted kahlua pig, fresh fruit, huli huli chicken, rice, coconut cake, a mango and pineapple mocktail, and fun decor including grass skirts and leis. Chris' brother's family was in on the surprise great night, totally worth the energy.
We also enjoyed a trip to Baltimore as a family for the Star Spangled "Sailabration", the 200 year anniversary of the war of 1812, and the composition of the Star Spangled Banner by Francis Scott Key. It was one of the best times I have had in Baltimore, exploring tall ships, walking along the waterfront, enjoying glimpses of the Blue Angels screaming across the sky. I miss the sound of jets. =) I love that we live in an area where there is so much rich history. I didn't realize how much Baltimore was a part of the events of the Revolution. Fort McHenry is right here! It was where Francis Scott Key wrote our nation's anthem. I feel so grateful to be able to visit these incredible sites that are a part of our nation's past.
Chris is busy learning about Orthopedic surgery. Right now he is in Viriginia, enjoying the work at Portsmouth. The Ortho team is small and this has become very appealing to Chris, and the people there are very good to work for, I keep telling him to like Bethesda more. =) Next month he will be in San Diego which is where I think he really wants to be, his brother Grant is in the program there and is very happy.
Last week for the 4th of July we joined him in Virginia and enjoyed a brief trip to Virigina Beach. It was a great time, my favorite part being the fireworks display at night on the 4th. My kids loved the beach. I love the 4th, one of my favorite holidays for sure!!
I've been doing more with my photography business, enjoying a few sessions here and there, and I may even have the chance to do a wedding or two in September! Totally fun. I have lots of ideas and thoughts about that, but I'll save those for a later post.
I had the honor of photographing my friend Susan and her business partner Adrianna for their blog.
S& A are amazing craft-y women whose blog inspires crafters everywhere to use their precious quiet hours of the day working on fun projects like these:
http://www.crafterhoursblog.com/2012/05/skirt-weekish-2012-kick-off.html
It was a super fun session, and I loved hanging out with them. Adrianna lives in Thailand (!) she was here briefly for a special visit. Being able to be a part of their precious fun time was a treat for me.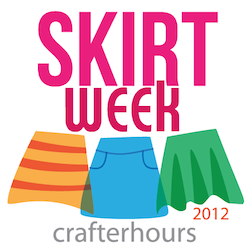 That's all for now friends, more summer-y blog posts to come.